Free TTRPG Battlemap – The River Styx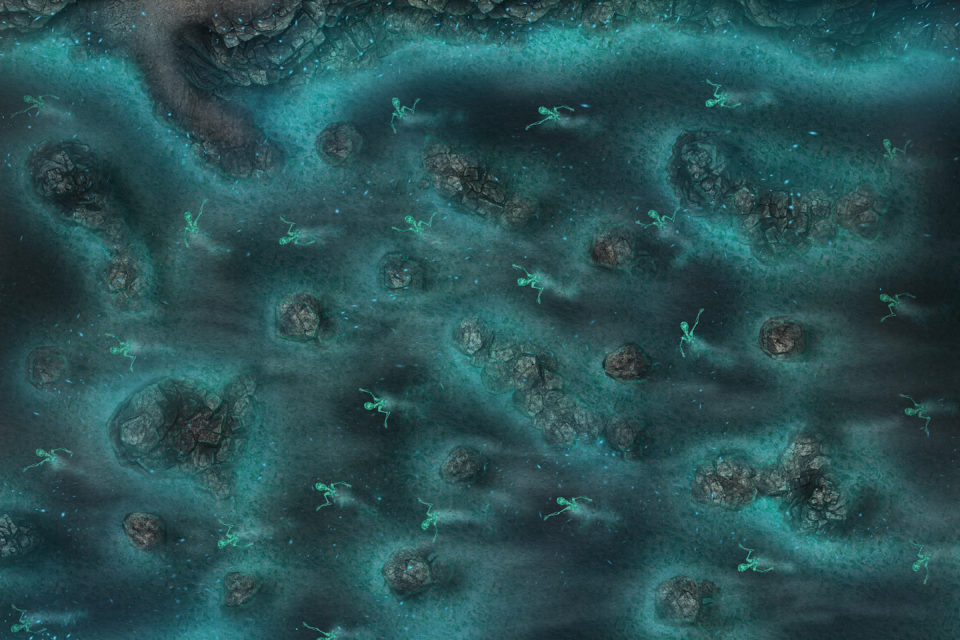 Click image to download this free TTRPG battlemap of the River Styx.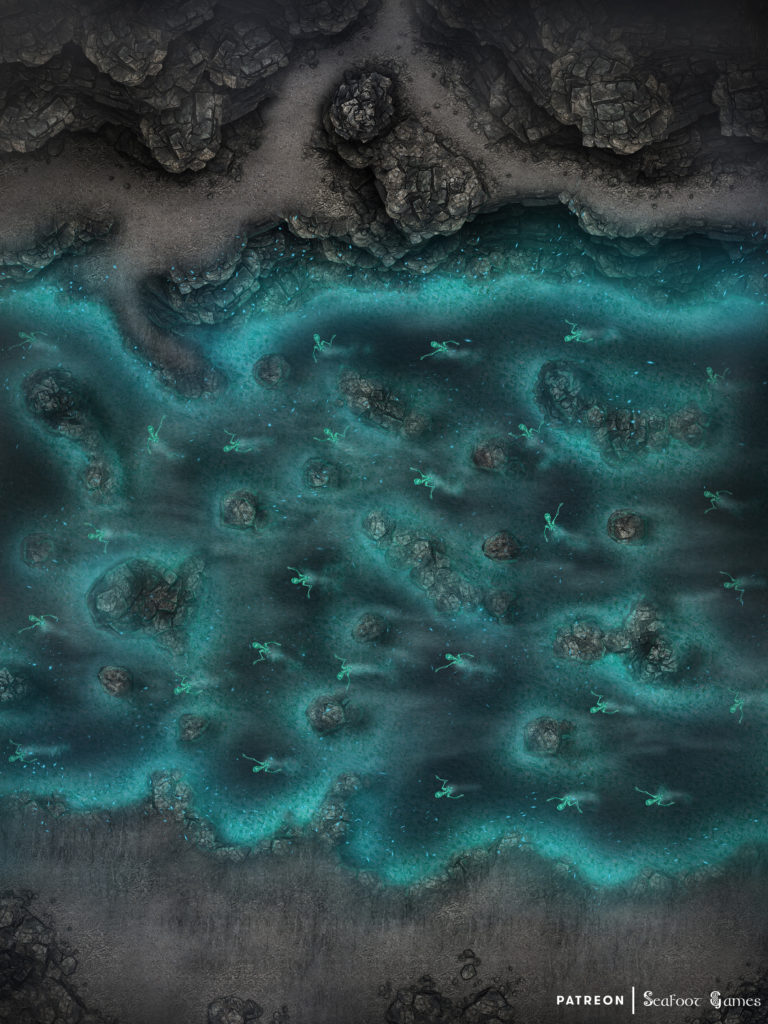 You hear the rumble of fast flowing water ahead. Following the path through a gorge, you step out onto a cliff above a raging river. Before you glowing water swirls as it rushes pass furiously, being deflected by large rocks within the river . Within it you see the souls of the dead being dragged towards their final destination. On the other side of the stream a rocky ashland spans off into the distance.
If you'd enjoy more maps like this free TTRPG battlemap of The River Styx, Luke and I are currently offering 520+ battlemaps for $39. It's your chance to have a great deal on some of our most popular battlemaps! With over 520 total maps, we guarantee that is something here for every GM—no matter what genre or setting you prefer, from grimy dungeons to beautiful overgrown ruins.
Paying just $39 rather than full price saves you over 96%! Take a look at all the extra maps you can download with one click here.