Free TTRPG Battlemap – Ruined Canals of Ez'telan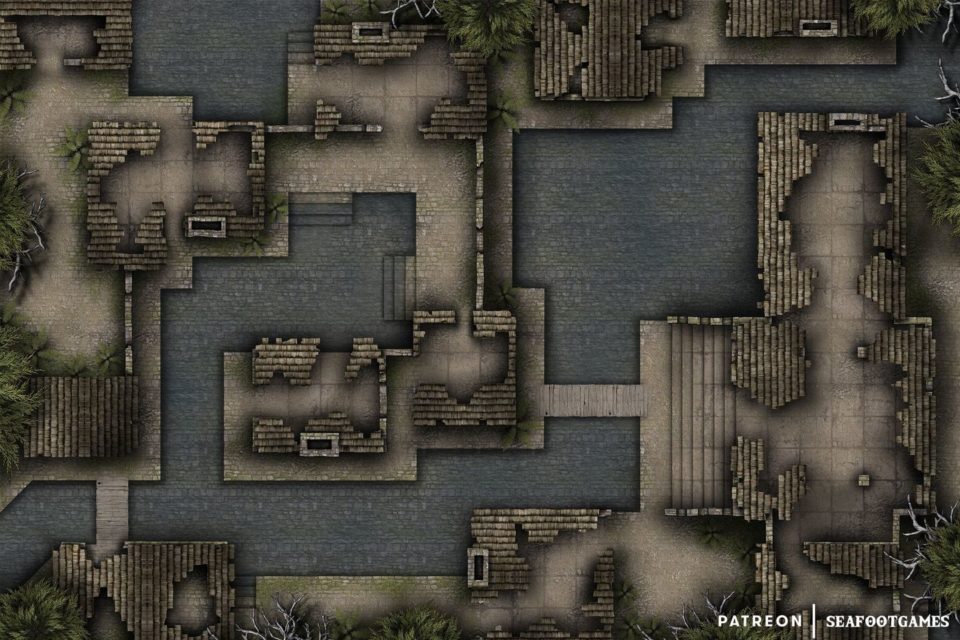 Click image to download this free TTRPG battlemap of Ruined Canals of Ez'telan, then keep scrolling for the detailed adventure prompt written for it.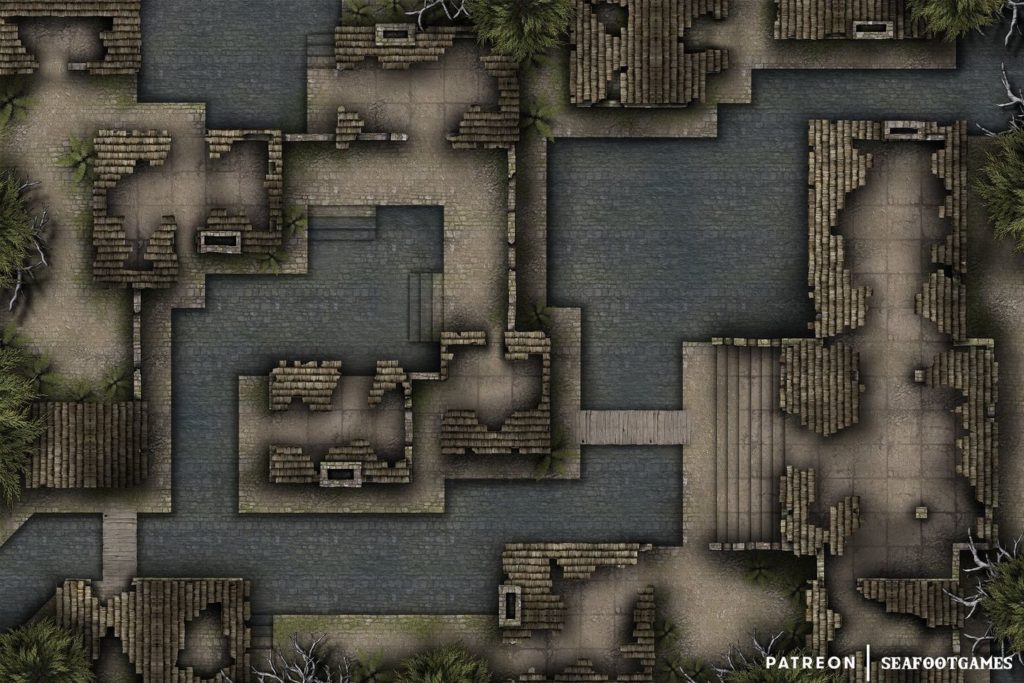 I told you you'd break, and you did. But what I forgot to mention, is that time is different here. It's been 16 years since your elven lover escaped – long enough for her to have birthed your bastard son, and sent his tubby teenage self fleeing with the shattered pieces of the Winged Blade.
This is, of course, after my forces burnt his home to the ground, and he escaped. But, I'm a gambling man. You amuse me. So, tell you what. Let's make another deal. If you get me the blade, I'll let you live out the rest of your mortal life, with your son.
Neither of you will see the invasion in your lifetimes. You can live well, and get to know him. And when he grows old, and has children, and your life flickers from one world to the next, then – perhaps – the mortal plane will be destroyed…
If you'd enjoy more maps like this free TTRPG battlemap of a Ruined Canals of Ez'telan, Luke and I are currently offering 520+ battlemaps for $39. It's your chance to have a great deal on some of our most popular battlemaps! With over 520 total maps, we guarantee that is something here for every GM—no matter what genre or setting you prefer, from grimy dungeons to beautiful overgrown ruins.
Paying just $39 rather than full price saves you over 96%! Take a look at all the extra maps you can download with one click here.