Free Multi-Level Battlemap – Village Gatehouse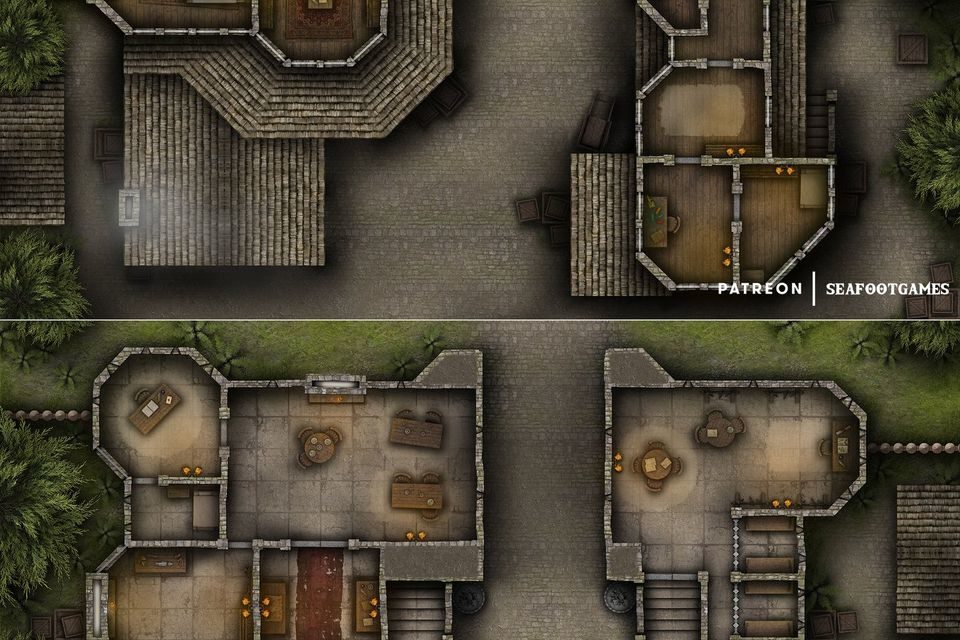 Click image to download this free TTRPG battlemap of a Village Gatehouse, then keep scrolling for the detailed adventure prompt written for it.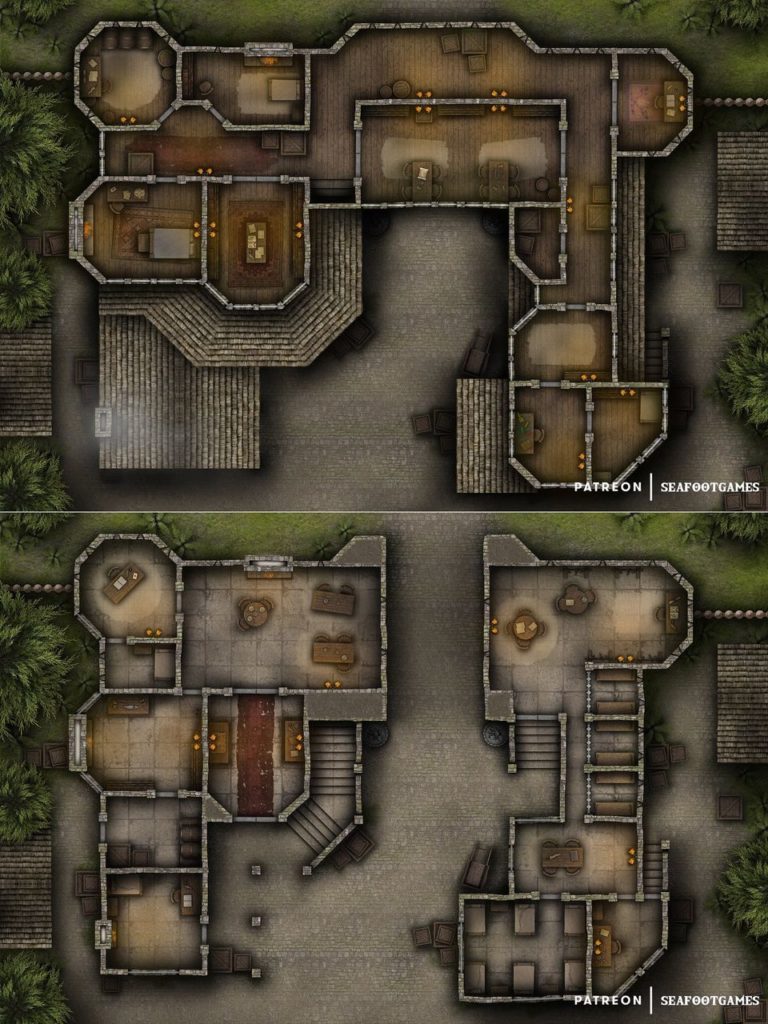 Weddings between nobles children are more often then not carried out for political ends, building alliances and so forth. You've been contacted by a noble girl in her late teens, she is to be married to a man she does not love and she has refused to be forced into a political marriage by her mother.
As such she has put a plan in place for you to come rescue her in three days from her temporary quarters where she is going to be held until the marriage, this will be in the gatehouse's second floor. The gatehouse is maned by close to a dozen guards. Some of the guards can potentially be lured away from the gatehouse by making a scene elsewhere in the village.
Through whatever means, when you make it to the noble girls quarters you find her with a man, the man she is to be wed. She explains that they've spent the last couple of days together and she now believes this man to be virtuous, brave and kind and as such has agreed to go through with the marriage, for her people and for herself. She confesses that she has been rash in her judgments and apologies profusely to you before begging you leave.
If any of the guards have been killed getting to the noble girl, you may have to flee the village.
If you'd enjoy more maps like this free TTRPG battlemap of a Village Gatehouse, Luke and I are currently offering 520+ battlemaps for $39. It's your chance to have a great deal on some of our most popular battlemaps! With over 520 total maps, we guarantee that is something here for every GM—no matter what genre or setting you prefer, from grimy dungeons to beautiful overgrown ruins.
Paying just $39 rather than full price saves you over 96%! Take a look at all the extra maps you can download with one click here.