Free TTRPG Battlemap – Eternal's Rest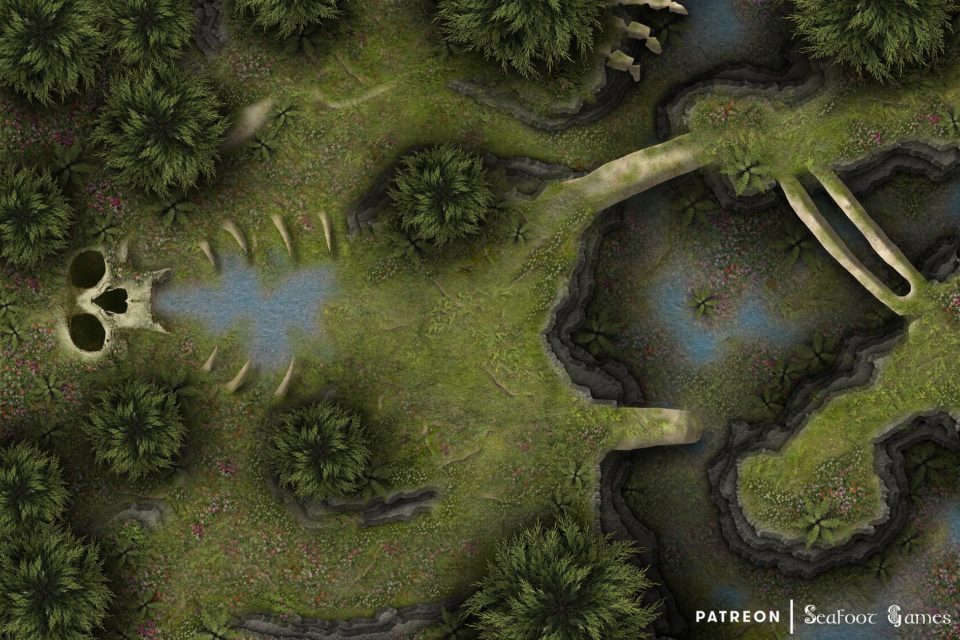 Click image to download this free TTRPG battlemap of a Eternal's Rest, then keep scrolling for the detailed adventure prompt written for it ?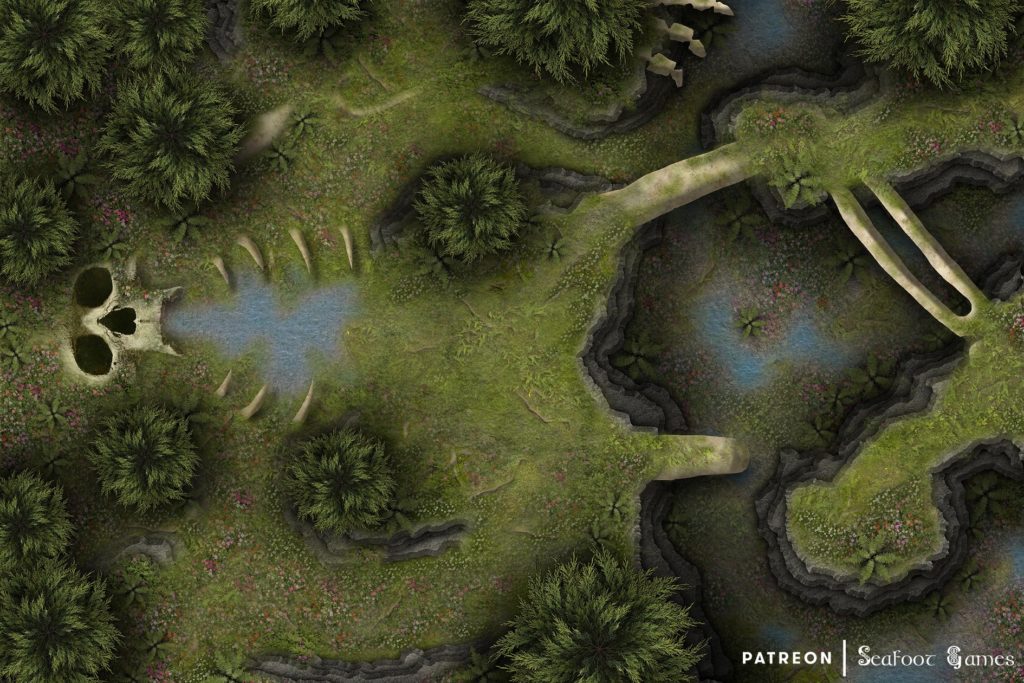 Deep within this dense forest lies the resting place of a titan, you can hear the trickling of the nearby stream and birds chirping in the distance as a faint breeze disseminates the scent of wildflowers and damp earth.
Nature long ago enveloped this long dead being in an eternal embrace. The bones of it's gigantic legs have fallen across a small stream acting as bridges, while it's ribs jut from the earth leading up to it's massive hollowed skull.
If you'd enjoy more maps like this free TTRPG battlemap of an Eternal's Rest, Luke and I are currently offering 520+ battlemaps for $39. It's your chance to have a great deal on some of our most popular battlemaps! With over 520 total maps, we guarantee that is something here for every GM—no matter what genre or setting you prefer, from grimy dungeons to beautiful overgrown ruins.
Paying just $39 rather than full price saves you over 96%! Take a look at all the extra maps you can download with one click here.