Free TTRPG Battlemap – Temple Boneyard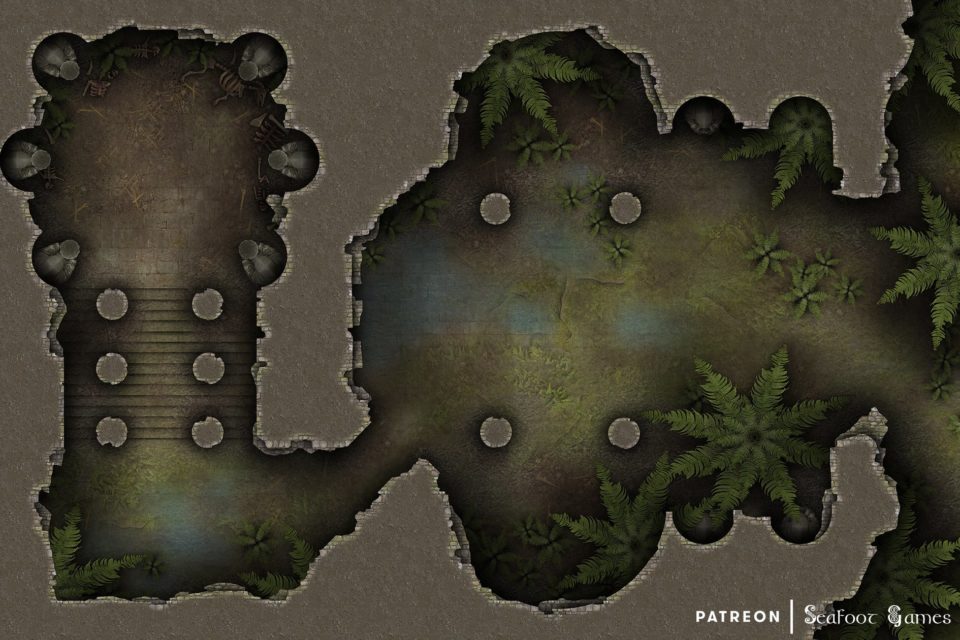 Click image to download this free TTRPG battlemap of a Temple Boneyard, then keep scrolling for the detailed adventure prompt written for it ?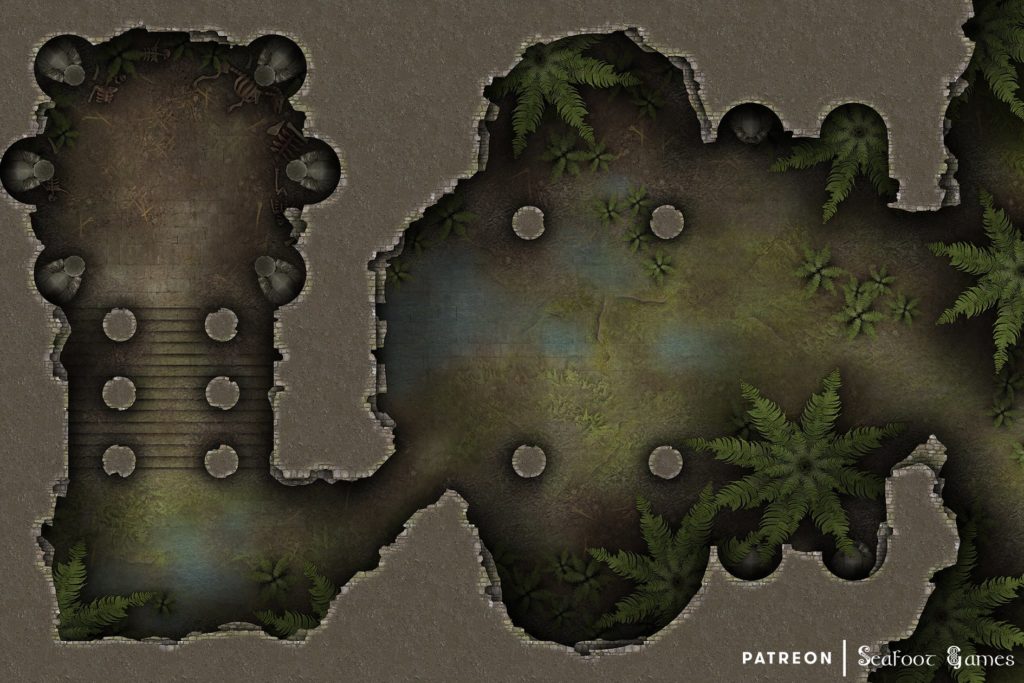 Carved into the mountainside, the ruins of this large temple lie broken and overrun by the return of nature. The main chambers roof has partially collapsed in places allowing water to seep in creating small pools where forest creatures come to drink but never leave, their small bones scattering the floor.
A tunnel leads deeper to a set of stairs flanked by broken stone pillars. At it's peak is an overgrown circular chamber containing six ancient statues and the remains of many large animals and men.
If you'd enjoy more maps like this free TTRPG battlemap of a Temple Boneyard, Luke and I are currently offering 520+ battlemaps for $39. It's your chance to have a great deal on some of our most popular battlemaps! With over 520 total maps, we guarantee that is something here for every GM—no matter what genre or setting you prefer, from grimy dungeons to beautiful overgrown ruins.
Paying just $39 rather than full price saves you over 96%! Take a look at all the extra maps you can download with one click here.