Free Multi-Level Battlemap – Witch's Shrine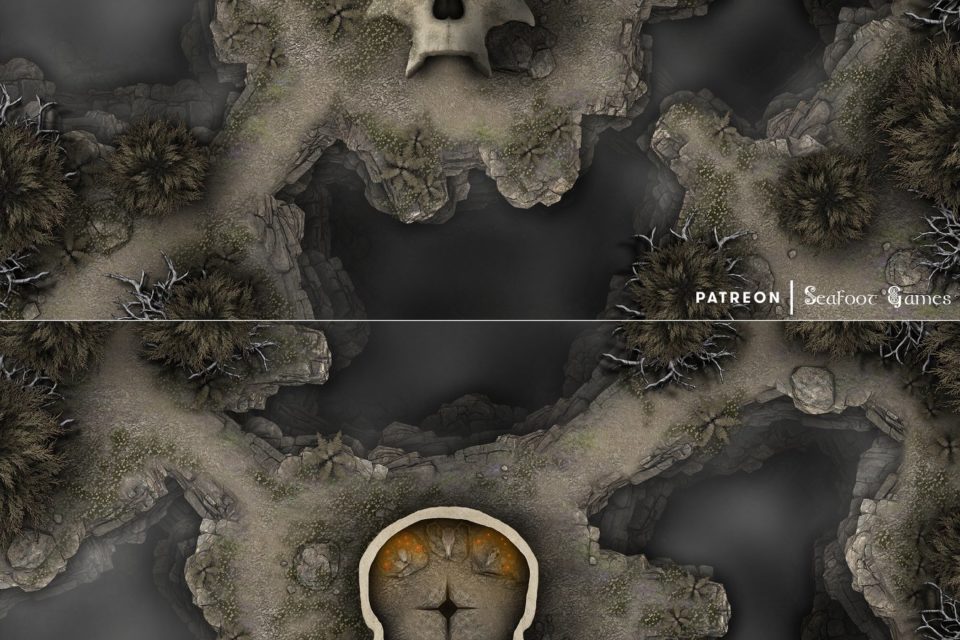 Click image to download this free TTRPG battlemap of a Witch's Shrine, then keep scrolling for the detailed adventure prompt written for it ?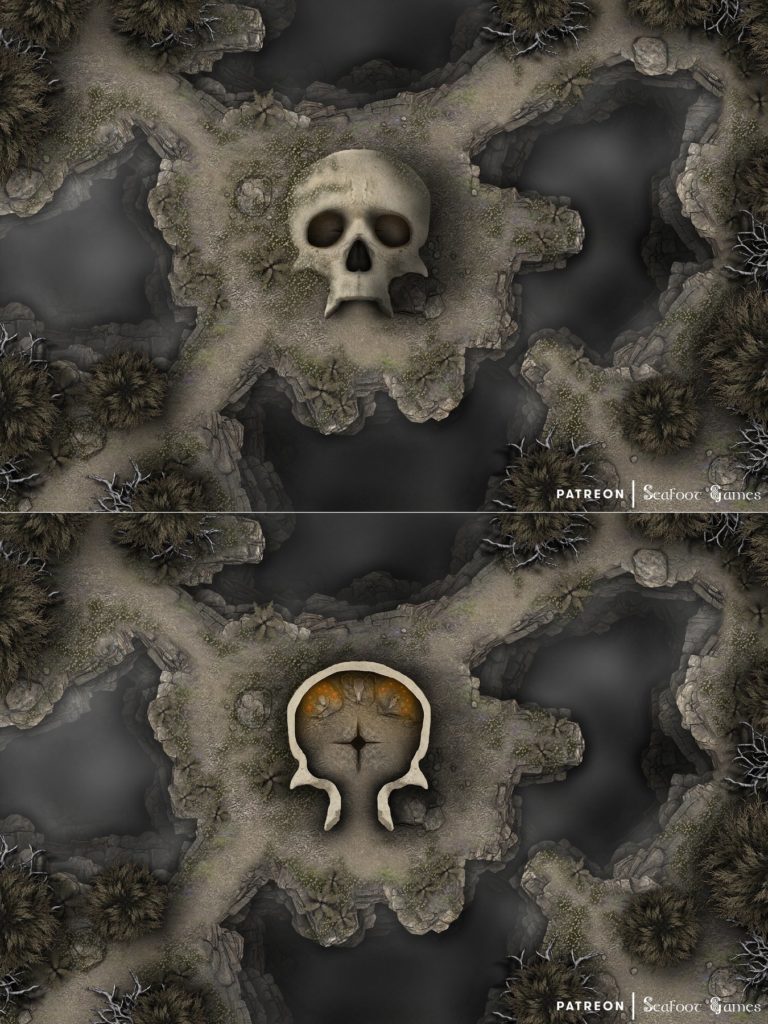 A gigantic skull sits central on a platform of ancient stone and moss, four paths span the chasms that surround this skull, one path however has broken over the ages and now a gap lies between. The dark and dreary forest blocks the light from above and produces a sickly smell of death.
Within the ancient skull lies three small altars, each with the skull of an animal of the woods. Around them candles flicker gently providing ambient light and in front of the altars lies a small hole used for sacrifices.
If you'd enjoy more maps like this free TTRPG battlemap of a Witch's Shrine, Luke and I are currently offering 520+ battlemaps for $39. It's your chance to have a great deal on some of our most popular battlemaps! With over 520 total maps, we guarantee that is something here for every GM—no matter what genre or setting you prefer, from grimy dungeons to beautiful overgrown ruins.
Paying just $39 rather than full price saves you over 96%! Take a look at all the extra maps you can download with one click here.