Free TTRPG Battlemap – Agarnoth's Hold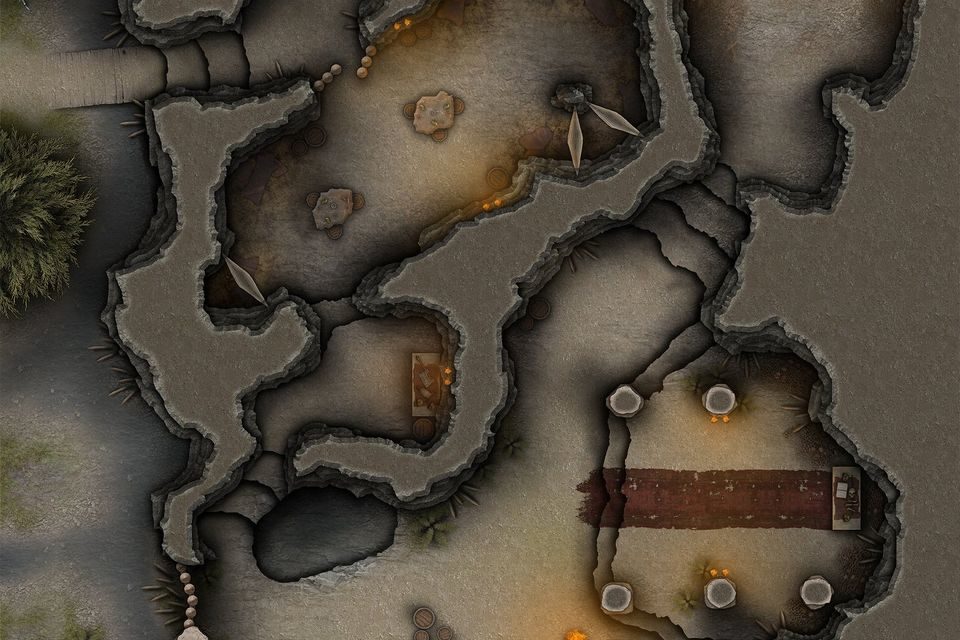 Click image to download this free TTRPG battlemap of an Agarnoth's Hold, then keep scrolling for the detailed adventure prompt written for it ?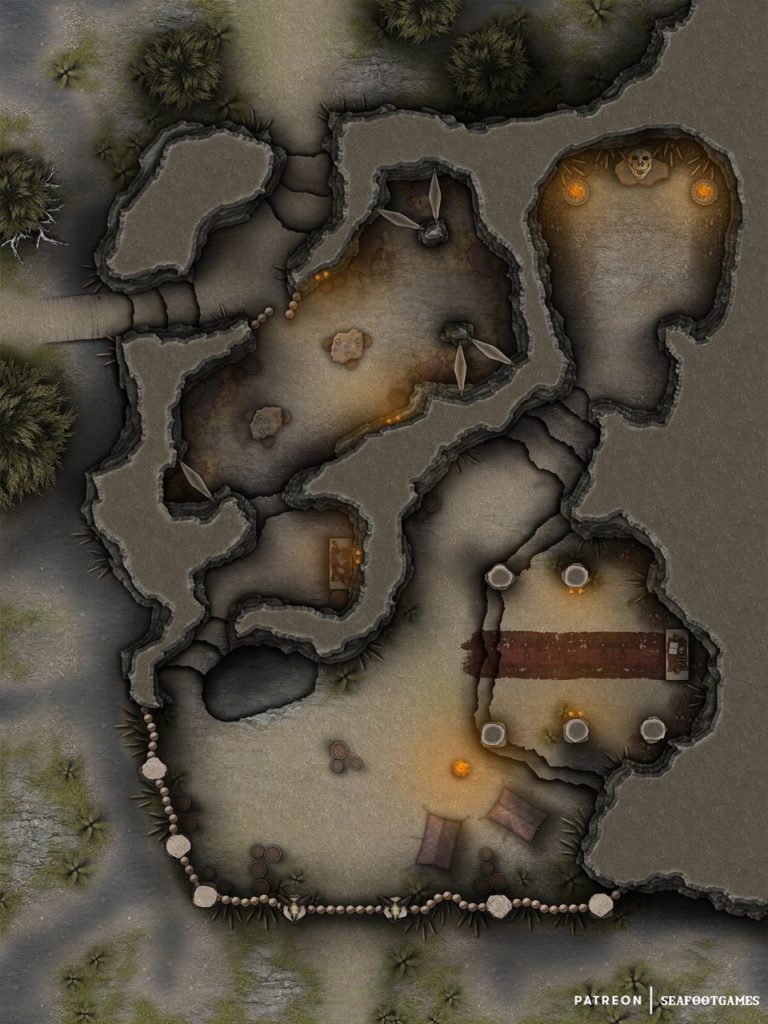 Within the swamp of Blackmire lies the personal hold of the orc war chief Agarnoth. Built into a shallow cave on the outskirts of the orcish village of the Skulltakers the war chief uses this hold for feasts, sacrifices and meetings most foul.
Regional spies have come back with reports that the war chief is holding a grand feast with leaders from the other orcish tribes soon, he intends to unite them under his banner, destroy the nearby human settlement and then push down further into the human kingdom with the united war band.
You can not let this happen, whether through poisoning food, diplomacy, or brute force you must stop this meeting and if that means killing everyone, so be it!
If you'd enjoy more maps like this free TTRPG battlemap of an Agarnoth's Hold, Luke and I are currently offering 520+ battlemaps for $39. It's your chance to have a great deal on some of our most popular battlemaps! With over 520 total maps, we guarantee that is something here for every GM—no matter what genre or setting you prefer, from grimy dungeons to beautiful overgrown ruins.
Paying just $39 rather than full price saves you over 96%! Take a look at all the extra maps you can download with one click here.