Free TTRPG Battlemap – God of War's Vault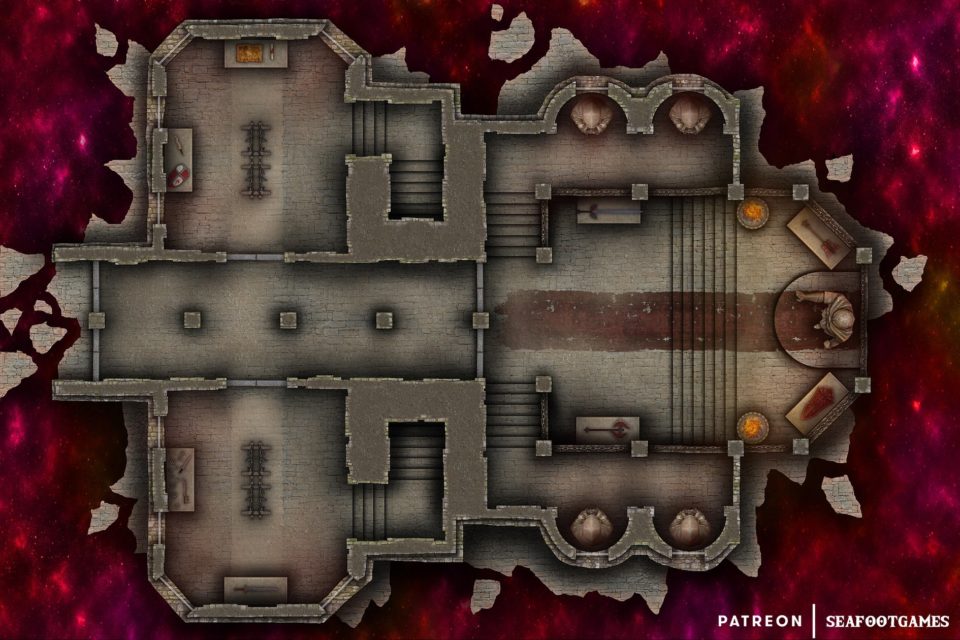 Click image to download this free TTRPG battlemap of a God of War's Vault, then keep scrolling for the detailed adventure prompt written for it ?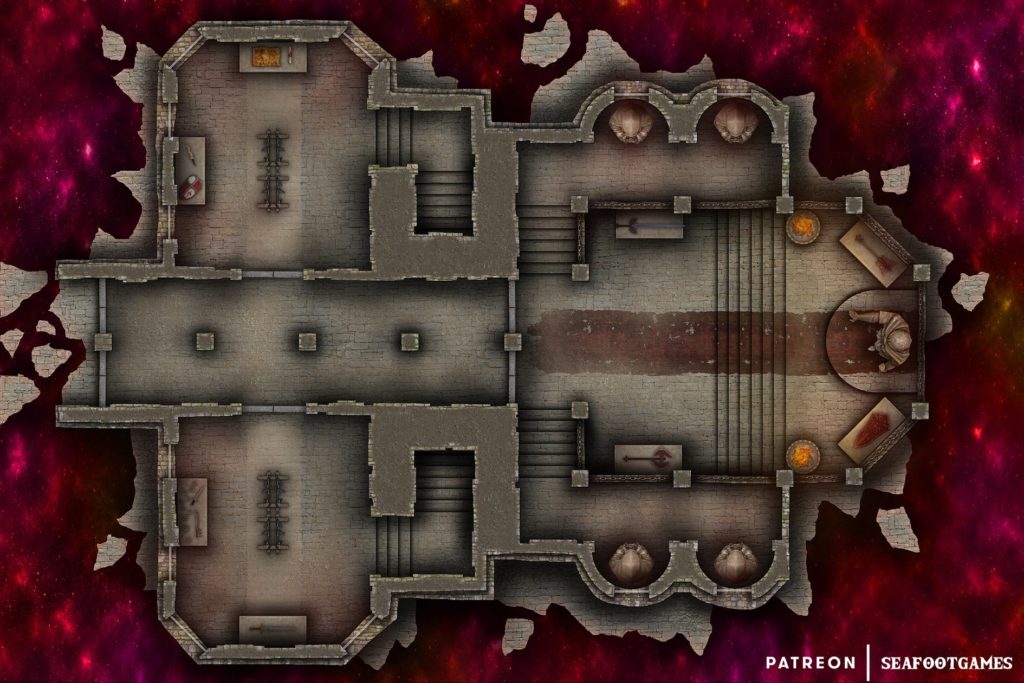 Long ago built above the river valley below still lies the ancient Temple of War. Tall stone walls and wide engraved oaken doors bar entrance into the halls, locking away multiple rooms which contain weapons of war as well as magical scrolls of tactical genius used by heroes of the late ages.
The main hall leads you into a large chamber flanked by stone statues and containing multiple pedestals with weapons said to be used by the god of war himself. His blade of vengeance, axe of brutality, skullcrusher and bastion of the brave.
If you'd enjoy more maps like this free TTRPG battlemap of a God of War's Vault, Luke and I are currently offering 520+ battlemaps for $39. It's your chance to have a great deal on some of our most popular battlemaps! With over 520 total maps, we guarantee that is something here for every GM—no matter what genre or setting you prefer, from grimy dungeons to beautiful overgrown ruins.
Paying just $39 rather than full price saves you over 96%! Take a look at all the extra maps you can download with one click here.