Free TTRPG Battlemap – Elementalist's Crucible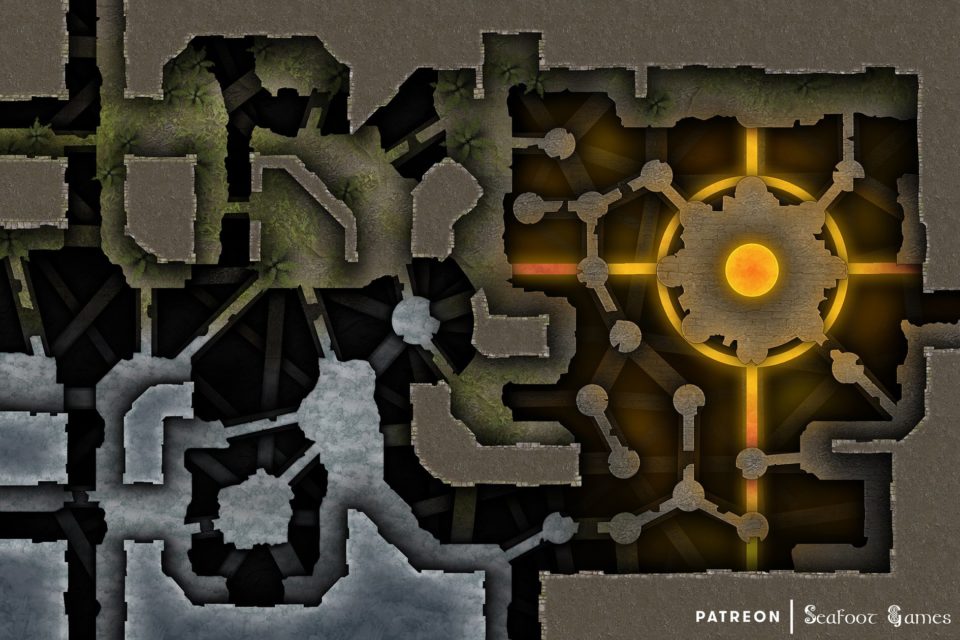 Click image to download this free TTRPG battlemap of a Elementalist's Crucible, then keep scrolling for the detailed adventure prompt written for it ?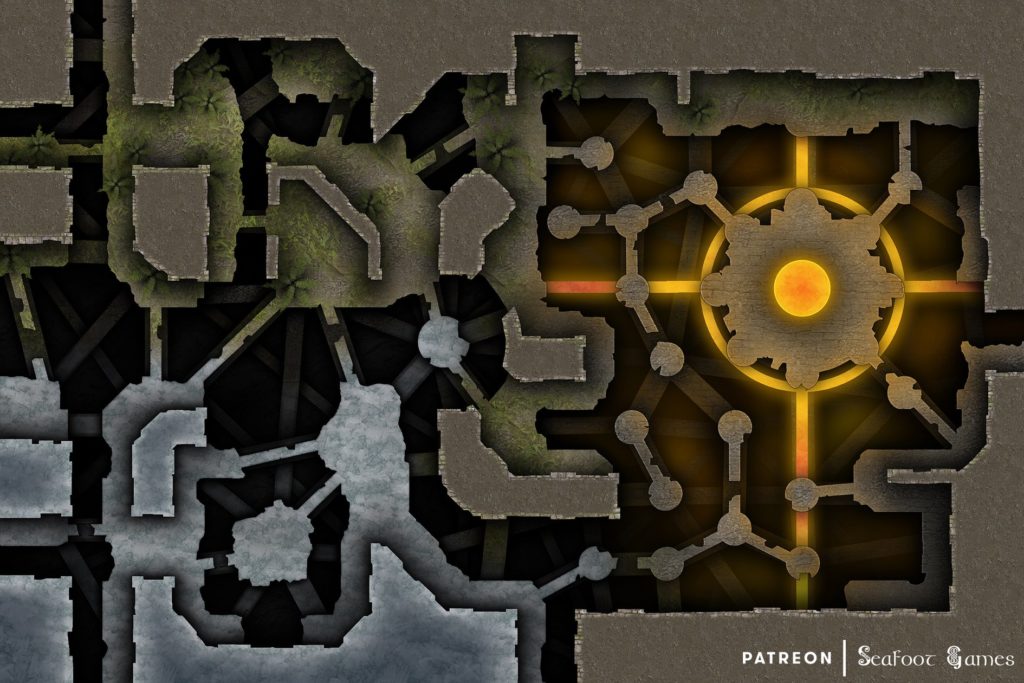 Built long ago this ancient structure now lies dormant. Pedestals, beams, platforms and walkways have crumbled over the ages leaving a dangerous trial that few are willing to attempt, for to fall would certainly lead to death.
Roots and ferns have grown over some of the old stone floors, while a supernatural icy formation covers others and yet still, eternal fires burn far below the platforms and a large fiery orb hovers complacently filling the chambers with light and heat giving combatants an additional challenge.
If you'd enjoy more maps like this free TTRPG battlemap of a Elementalist's Crucible, Luke and I are currently offering 520+ battlemaps for $39. It's your chance to have a great deal on some of our most popular battlemaps! With over 520 total maps, we guarantee that is something here for every GM—no matter what genre or setting you prefer, from grimy dungeons to beautiful overgrown ruins.
Paying just $39 rather than full price saves you over 96%! Take a look at all the extra maps you can download with one click here.