Free TTRPG Battlemap – Attacked Moonlit Town Wall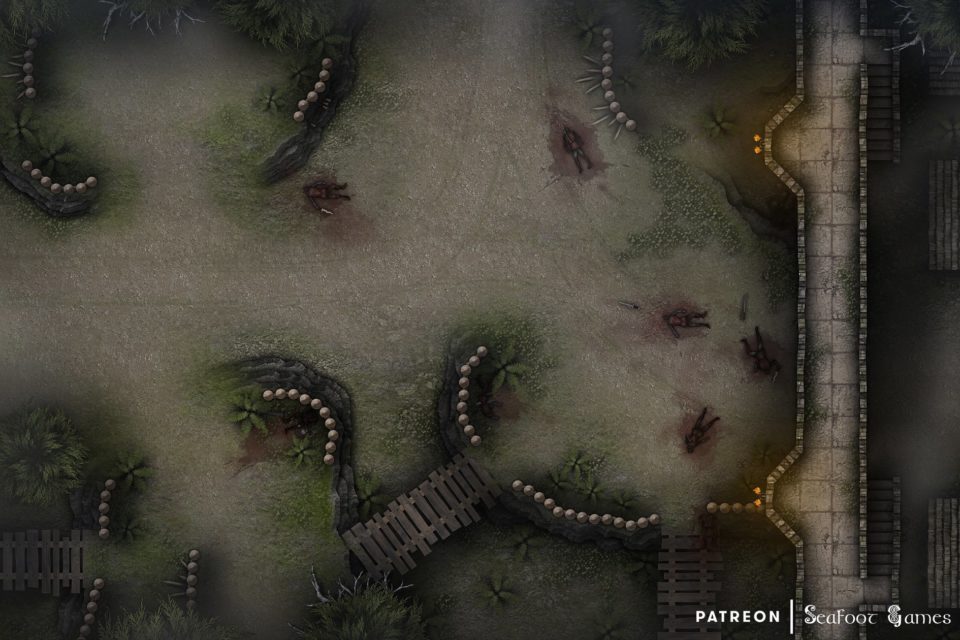 Click image to download this free TTRPG battlemap of a Attacked Moonlit Town Wall, then keep scrolling for the detailed adventure prompt written for it ?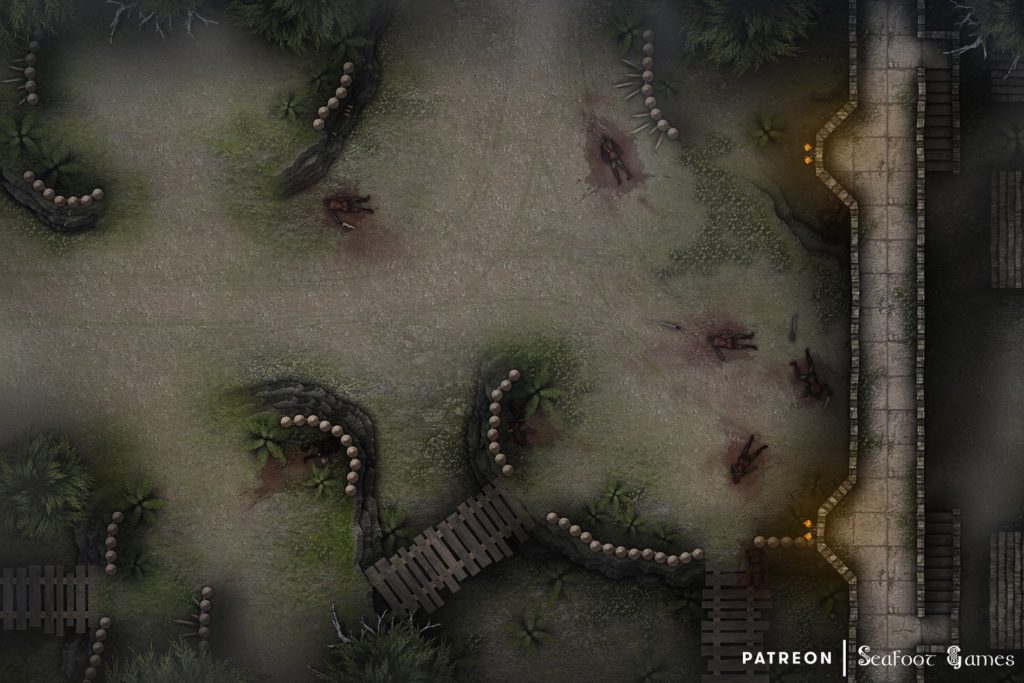 Mist swirls among the tall redwood trees, as the moon rises high in the sky. The thick moss that grows here, gives off an earthy smell and sprawls across the forest floor towards the dirt trade roads, where caravans pass everyday, creating rutted grooves in the muddy roads.
Small wooden palisades surround the road where bloodied bodies lie and at the end a large stone wall blocks your entry into the town, small lanterns swaying gently in the breeze.
If you'd enjoy more maps like this free TTRPG battlemap of an Attacked Moonlit Town Wall, Luke and I are currently offering 520+ battlemaps for $39. It's your chance to have a great deal on some of our most popular battlemaps! With over 520 total maps, we guarantee that is something here for every GM—no matter what genre or setting you prefer, from grimy dungeons to beautiful overgrown ruins.
Paying just $39 rather than full price saves you over 96%! Take a look at all the extra maps you can download with one click here.