Free TTRPG Battlemap – Wizard's Portal Sanctuary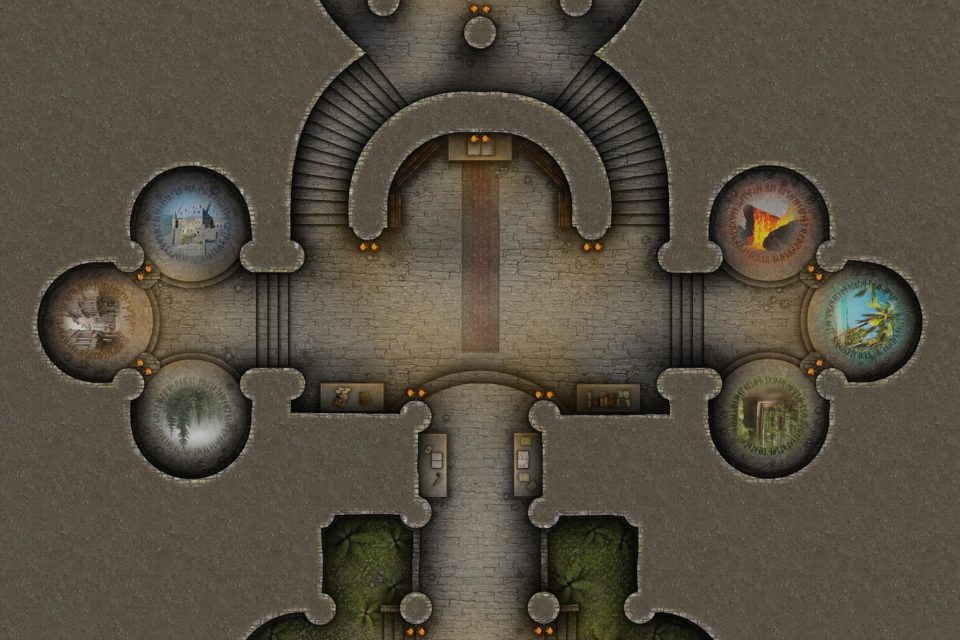 Click image to download this free TTRPG battlemap of a Wizard's Portal Sanctuary, then keep scrolling for the detailed adventure prompt written for it ?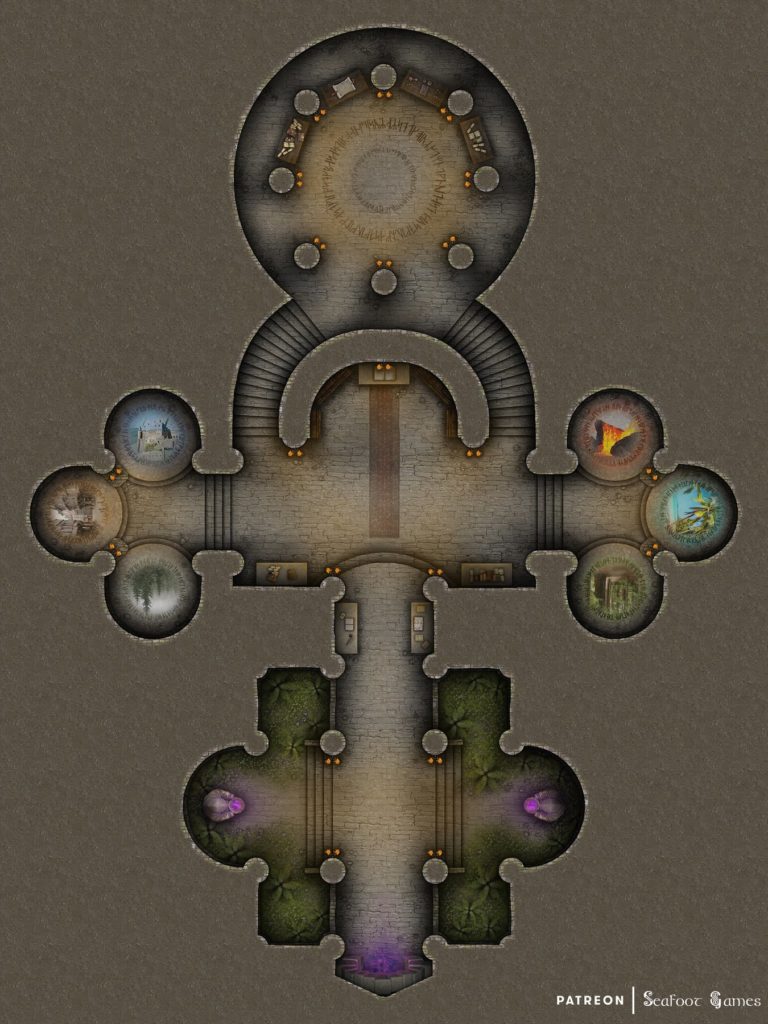 While all the real wizards—er, myself excluded, someone had to watch the acolytes—were away at a conference, one of our students forgot to close the seaside portal before the annual migration. Now our hallways are positively swarming with giant crabs! And, to make matters worse, they seem to have—rather unfortunately—figured out how to use the other portals!
Those damn crabs are causing quite a bit of havoc to the connected towns, if I might say so! Oh, no don't you worry about them, though. The guards there are more than capable of dispatching the supersized crustaceans. Hah! They'll be eating crab for weeks! Ah, what was I saying?
Oh, yes! We need you to clear our Academy of the cantankerous creatures! In return, you'll be able to use our portals whenever you wish in future, and you'll also be able to keep all the crabs you dispatch.
Shall we begin?
If you'd enjoy more maps like this free TTRPG battlemap of a Wizard's Portal Sanctuary, Luke and I are currently offering 520+ battlemaps for $39. It's your chance to have a great deal on some of our most popular battlemaps! With over 520 total maps, we guarantee that is something here for every GM—no matter what genre or setting you prefer, from grimy dungeons to beautiful overgrown ruins.
Paying just $39 rather than full price saves you over 96%! Take a look at all the extra maps you can download with one click here.